President Trump Launches Geopolitical Salvo at China
US investors may have initially seen silver lining, but the litany of punitive and protective actions announced against China portend much darker clouds on the horizon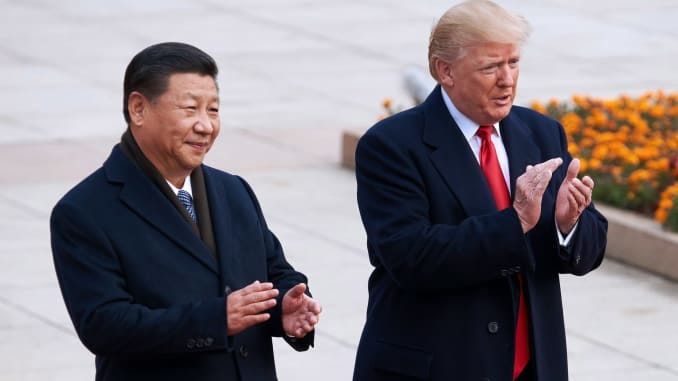 Is it official, yet? With U.S. President Donald Trump's announcement on Friday afternoon, are the United States of America and the People's Republic of China in what will later be described by historians as as Cold War 2.0?
Was it officially official before now; or, will it take some even more pointed to make it official?
Regardless of semantics, Trump's statement from the Rose Garden on Friday was a doozy. Could it have been more extreme? Of course, but the actions announced Friday remove any remaining doubt that two of the globe's preeminent nations, the two largest economies, are on a geopolitical crash course that will likely define an era in world history.
First, let's look at what President Trump announced:
US is withdrawing from World Health Organization, citing corruption by China, and reallocating the approximately $450 million annual contribution to alternative global health initiatives.
The president said the WHO failed to make requested reforms to insulate the organization from undue Chinese influence and corruption, adding that "China pressured the WHO to mislead the world" about the Wuhan virus.
POTUS to issue anti-espionage proclamations to "protect" American universities and financial markets from Chinese spies, adding that "vital university research" needs to be kept away from certain Chinese students and researchers since China has been known to "steal industrial secrets."
Depending on the granularity of the proclamations, this is going to effect student and professional visas awarded to Chinese nationals as students or professors. Evidence is plentiful that the Chinese government has been exploiting such avenues to steal research secrets and worse.
Coming probe into Chinese companies listed on U.S. capital exchanges, likely delisting of Chinese companies that refuse to provide investors with pertinent financial information.
This has been a sore sport for a while. Many Chinese companies, whether through clever paperwork or what have you, are able to be listed on U.S. exchanges and enjoy the benefits of the deepest and most liquid capital markets in the entire world without being require to submit financial audits for investor transparency. It looks like that is about to change.
Finally, and most significantly: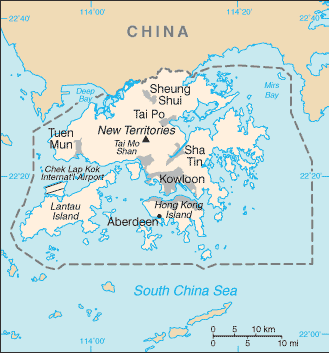 Trump announced his administration will begin the process of eliminating policy exemptions that give Hong Kong special treatment as a Special Administrative Region (SAR) of China.

Announced new sanctions and visa restrictions on Chinese officials who played a role in "smothering" Hong Kong's freedom
Instead, Trump is moving to acknowledge the reality on the ground by treating Honk Kong as if it were under the thumb of the CCP Politburo just as any other part of the Chinese mainland is. Within the context of recent legislative developments in Beijing, the president said Hong Kong is not "sufficiently" autonomous to be able to receive special treatment from the US.
He added the US government will also start revisiting State Department's travel advisory for Hong Kong due to the "increased danger of surveillance."
In short, if China wants to renege on its 1997 agreements to honor a 'One Country, Two Systems' approach — making Hong Kong yield to communist authority whether they like it or not — then President Trump seems to be giving them exactly that, but without allowing them to pretend otherwise.
Market Reaction
When news of a coming press conference on China came, market participants were a little jittery. For one, it's a Friday afternoon in front of an uncertain weekend. Two, there were worries that an aggressive 'nuclear option' approach to China would damage US prospects as well.
So, after the announcement, what did the tape say? It rallied as if the U.S. president had gone soft on China and, thus, did not rock the boat for U.S. equities.
But, but…CNN's headline reads,
Trump announces unprecedented attack against China
What gives?
Well, as significant as these actions are, particularly the bit related to Hong Kong's favored status, traders on Wall Street saw a silver lining — he did not announce any new tariffs or trade actions.
That means the Phase One trade deal is presumably intact, all is well, or at least better than feared, and that means a small relief rally in a market racked by a bit of mixed feelings and uncertainty most of the day.
Admittedly, that's a trading reaction.
The investors' reaction maybe a bit less sanguine. Over the coming days and weeks, investors will digest the implications of these changes over the medium term. How will they affect financial market dynamics (Hong Kong is a global financial hub); will China clamp down harder on the treatment of US investment capital; how extensive will US restrictions on investing in Chinese firms become; and, how will a progressively more hostile cleavage between the world's lone superpower and an ascending communist China aggravate an already quite fragile global order?
Yes, capital markets seemed to reflect relief that President Trump's China actions aren't so aggressive as to blow up the Phase One trade deal the nations worked so hard to agree to. Yet, China is already hedging its bets on that deal by buying shiploads of soy from Brazil, instead of from the United States as agreed to.
Definitely more to come…
This story has much left to tell. Exploring the implications of the back and forth between the U.S. and China in coming weeks and months will prove instructive for how the world may look beyond the horizon.
The change in status of Hong Kong is going to reverberate through Taiwan, for instance, who lives under China's delusion of sovereignty while actually having a different system.
Financial market chasms may lead to further currency battles, accelerated digital currency pushes , and Chinese attempts to insulate themselves from the U.S. Dollar hegemony.
This is hardly President Donald Trump going it alone. The United Kingdom, the European Union, Australia, and Asian allies are all browbeating China on everything from COVID-19 to Hong Kong to militarism in the South China Sea. It should be an interesting summer — Stay tuned.